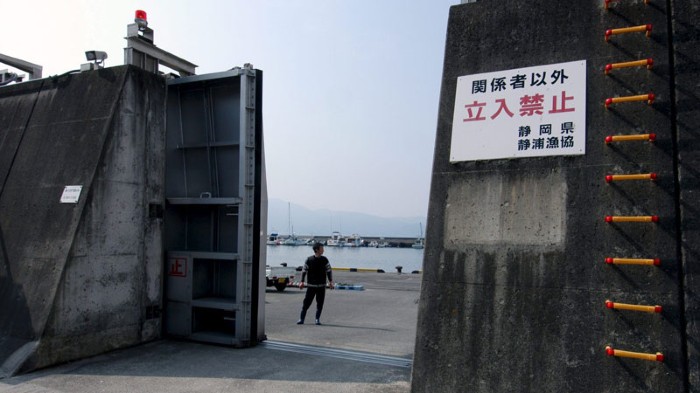 The scars of centuries-old tsunamis suggest that large earthquakes shake central Japan's Tokai region more often, and affect a bigger geographical area, than scientists had suspected.
During the past four centuries, powerful earthquakes have occasionally hit Tokai and the neighbouring Nankai area simultaneously. To explore this history, a team led by Osamu Fujiwara at the Geological Survey of Japan in Tsukuba dug into layers of sediment along a coastal plain in Tokai. They found four layers of tsunami deposits, each created when a big earthquake generated a tsunami that rushed ashore and dumped a load of sand.
Two of the tsunami deposits came from known quakes in 1498 and 1096. But the scientists dated a third deposit to the year 887 and a fourth to the seventh century — pointing to quakes that are not documented in reliable historical records. Historical accounts do report that a quake was felt in Nankai in 887. This suggests that the event ruptured faults along a longer segment of the coast than previously recognized.
The discovery highlights the need for both Nankai and Tokai to prepare for the risk of future quakes.