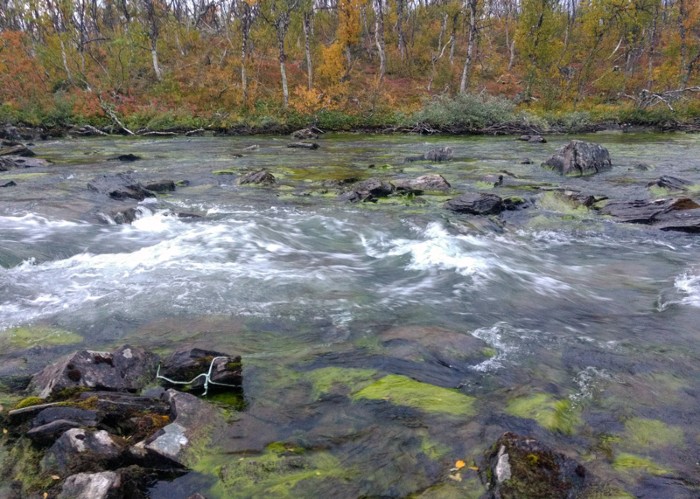 Biogeochemistry
Rivers give off stealth carbon at night
Rivers and streams might be giving off more carbon dioxide than had previously been thought — because they're doing it at night when nobody had been looking.
Flowing waters are an important source of carbon to the atmosphere, but researchers haven't had a good handle on how much carbon rivers emit. That's in part because a river's carbon emissions vary greatly over a 24-hour period, and scientists typically collect samples of river water only during the day — meaning they miss carbon fluxes at night.
Lluís Gómez-Gener at the Swiss Federal Institute of Technology in Lausanne, Gerard Rocher-Ros at Umeå University in Sweden and their colleagues analysed round-the-clock data gathered over the past few years by sensors in 66 rivers around the world. The sensors indicated that, on average, rivers emitted 27% more carbon dioxide at night than during the day.
The authors estimate that, globally, carbon emissions from rivers are roughly 35% higher than the previous estimates that were based on only daytime sampling.