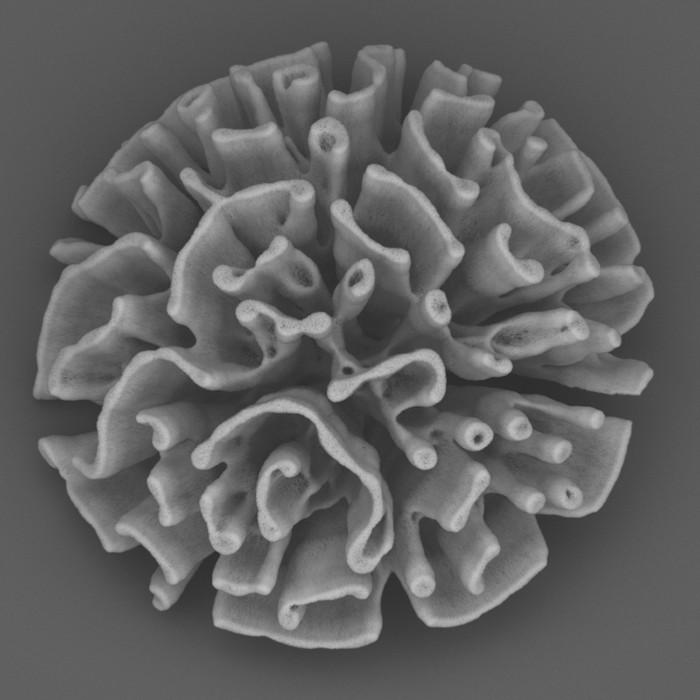 In a neat chemical sleight-of-hand, researchers can swap out the ions in microscopic structures without disturbing the structures' shape, yielding an array of spirals, trumpets and rods with diverse compositions.
Many techniques can be used to guide atoms and ions to self-assemble into various structures, but precise control over both shape and chemical composition of such structures has eluded researchers. Taking up the challenge, Willem Noorduin at AMOLF in Amsterdam and his colleagues first created structures of the desired shapes out of a silica matrix embedded with barium-carbonate crystals.
These were then soaked in a solution containing metal ions, which displaced the barium ones while the rigid silica held the structures in shape. Finally, the structures were heated in a furnace to decompose the carbonate ions, which were replaced by oxide or sulphide ions supplied to the reaction.
One set of nickel oxide 'corals' outperformed conventional nickel catalysts at promoting an industrial process for manufacturing hydrogen gas. A porous coral furled and unfurled its petals in response to an electron beam.