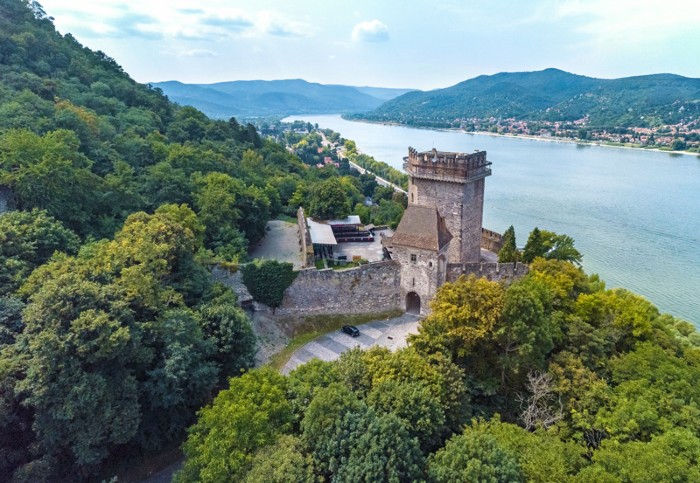 Solid Earth sciences
Damage to a royal town on the Danube warns of seismic danger
Scientific sleuthing has found evidence that a large earthquake in the sixteenth century severely damaged an ancient Hungarian town — one that is close to the site of a proposed modern dam.
In 1977, Czechoslovakia and Hungary agreed to build two large dams on the Danube River, one on each side of the international border. The project became mired in political and environmental disputes and was never completed.
Miklós Kázmer at Eötvös University in Budapest and his colleagues surveyed the medieval town of Visegrád, close to the proposed Hungarian dam site. Visegrád's Salamon Tower has been extensively reconstructed, but the researchers found drawings and photographs from the nineteenth century that show a large vertical crack running through all six of the tower's floors. The crack resembles those produced by strong shaking of the ground during an earthquake.
Nearby, the authors mapped a giant depression in the floor of a fifteenth-century friary — evidence that the soil moved like liquid during an earthquake. A historical account suggests that there was a major earthquake in the region in August 1541.
Seismic risk near the proposed dam site is higher than previously suspected and higher than was accounted for in the dam's planning, the team concludes.